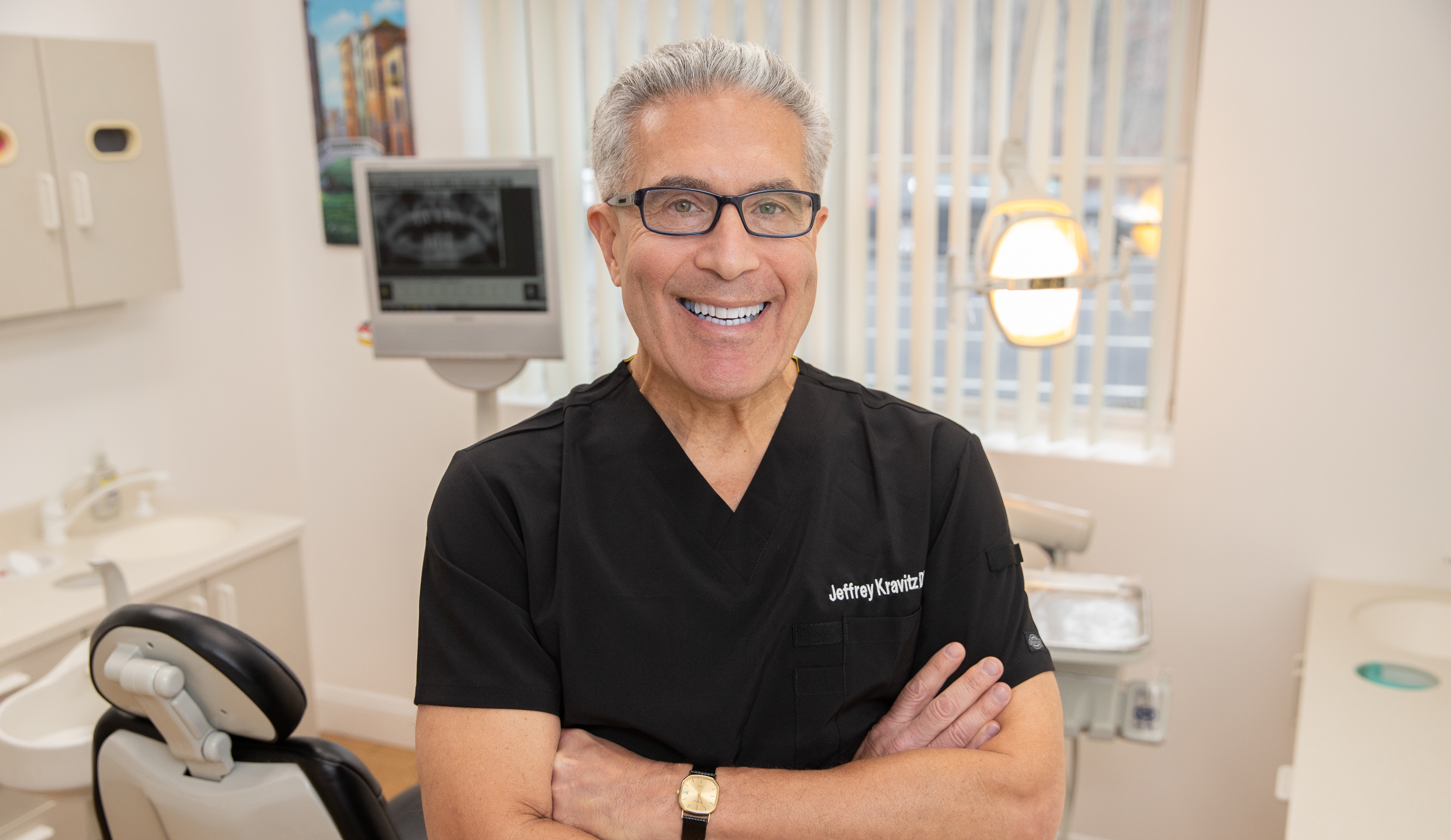 Put Your Family in the Hands of a Respected Dentist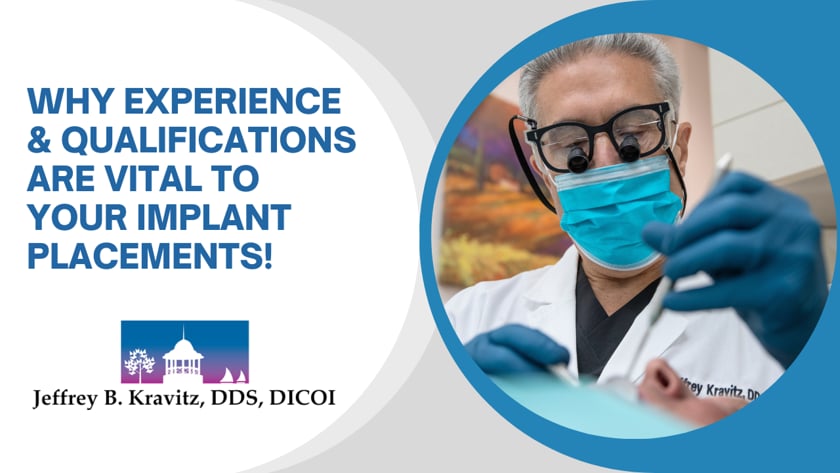 Jeffrey B. Kravitz, DDS, DICOI
Dr. Kravitz has committed himself to excellence in dentistry as a student, well-regarded practitioner, and community activist. He obtained his Doctorate in Dental Surgery from the NYU College of Dentistry after graduating cum laude with a BA in biology from CUNY. After earning his degree, Dr. Kravitz completed a residency program at Bronx Lebanon Hospital. Since then, he's stayed committed to a life-long continuing education in dentistry – especially dental implantology, his primary passion and area of focus.
When Dr. Kravitz was a dental student, he was frustrated that he couldn't help his grandmother with her dentures, which she could hardly wear. He used her experience as motivation, promising himself that he would find a solution during his dental career so that others wouldn't have to endure what she went through. This coincided with the evolution of dental implantology, leading Dr. Kravitz to travel and study with implant experts and pioneers all over the country.
Dr. Kravitz is a member of the American Dental Association, the Massachusetts Dental Society, and the Academy of General Dentistry. He has achieved Fellowship in The Misch Implant Institute and is a Diplomate of the International Congress of Oral Implantologists (ICOI). He also spends time sharing his dental implant expertise with peers as a study club lecturer.
Dr. Kravitz is committed to professional development through continuing education, which has allowed him to achieve the highest status in the ICOI. He has completed hundreds of hours in advanced dental education, as well as the surgical and prosthetic implant program from the prestigious Misch Implant Institute. This commitment allows Dr. Kravitz to provide patients with comprehensive care, helping them achieve a healthy smile that looks stunning.
Dr. Kravitz lives nearby with his wife, with whom he has two grown children. In his time away from the office, he likes to stay involved in charitable and community events. He also enjoys marathons and has run in four of them (including the Boston Marathon) for charity. Recently, he participated in the Mt. Washington road race, a grueling 7.6 miles up New Hampshire's famously steep and scenic Mt. Washington Auto Road. As recognition for running a series of mountain races in New England, USA Track and Field has honored Dr. Kravitz with "mountain goat" status!
Let us welcome you to your new dental home. Schedule a visit today!